Find Out Who Called Me
Unwanted phone calls can be a nuisance and, in some cases, they may even be illegal. The fact that many such calls come from unlisted numbers (especially in the case of mobile phones) means that putting a stop to these calls can get tricky. However, there are ways to end unwanted phone calls, particularly through the Do Not Call Registry and other call blocking services. Find out Who Called Me and how to block those unwanted phone calls. This is a nuisance that is only growing in the United States but there are a few ways to mitigate these calls.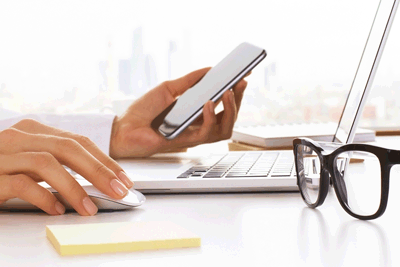 The Do Not Call Registry
The Do Not Call Registry is maintained by the Federal Trade Commission (FTC). If you are on the Do Not Call Registry then unsolicited sales calls to your number are prohibited. It usually takes about a month from when you are added to the registry until all sales calls will actually stop. The Do Not Call Registry only prohibits sales calls, meaning that other types of unwanted calls may continue. Charities, political campaigns, telephone surveys, and debt collectors are still allowed to call you even if you are on the Do Not Call Registry. If you look up the number of the organization that is calling you then that may help clarify whether the call is legal or not. Also, if you gave permission to a business to call you, such as providing them your phone number when you bought an item at their store, then they can also call you, unless you specifically tell them not to. You can add your number to the Do Not Call Registry for free by visiting donotcall.gov.
How To Report Unwanted Phone Calls
Getting yourself on the Do Not Call Registry is a good step towards stopping unwanted calls and most legitimate businesses comply with the registry. Unscrupulous businesses and individuals, however, still exist and they are most likely to hide behind an unlisted number. When you get multiple telemarketing calls and ask yourself, Who Called Me because you don't recognize it then there is a good chance that it is an illegal call. Such calls have become a major problem in recent years given that technology has made phone services and robocalling so cheap. If you are on the Do Not Call Registry and are still getting unwanted sales calls then hang up immediately. Interacting with the call, such as pushing buttons when prompted or speaking to somebody on the other end of the line, is more likely to increase the number of unwanted calls. Report the unwanted call to the FTC as soon as possible. If you want to report an unwanted sales calls coming from an actual human being, you must have been on the Do Not Call Registry for at least 31 days beforehand. For robocalls, however, you can report the call immediately, whether or not you are on the registry. When reporting a call to the FTC you should first perform a reverse phone number lookup in order to give the FTC as many details about the caller as possible.
How To Stop Unwanted Calls
Reporting illegal calls to the FTC is a good idea, but if you really want to put these unwanted calls to an end then you are going to have to go beyond what the FTC offers. If you have the number of the entity that keeps calling you then you can block that specific number. With many smartphones a number can simply be blocked by accessing the phone's settings. In other cases, you may have to contact your phone company directly, who may charge a fee for blocking a number.
If you are wondering Who Called Me because you don't know the number of the entity that keeps phoning then look into other call blocking solutions. Call blocking apps are widely available as are call blocking boxes. The quality of these services will vary substantially and the good ones are rarely free, so look online first for services that have the best reviews.
Unwanted phone calls are annoying to deal with and in some circumstances they may even qualify as harassment. By registering with the Do Not Call Registry, reporting illegal calls, and utilizing call blocking technology, you can finally put these unwanted calls to an end. Hopefully you won't have to ask Who Called Me nearly as much anymore.
---
Find Who Called - FAQs
How To Block Robocalls
You can block robocalls by selecting the phone number on your smartphone and blocking it. Another great way to block robocalls is to download a Robokiller app on your smartphone. These apps can detect robocalls before they get to your phone so you won't be bothered or harassed unwanted phone calls.
Can I Find Out Who Called Me Anonymously?
Absolutely, running a reverse phone number search can be done without anyone knowing you are searching. With services like SearchQuarry.com, you can run a phone number search online from the convenience of your computer or smartphone.
---