Incarceration Records Search Online
Searching for incarceration records has historically been a very time consuming endeavor. With the advent of the internet and online public record websites, an incarceration records search online might only take a couple minutes instead of several hours to an entire day to. When searching for incarceration records online you will need to know a few pieces of information. You'll need to know the first and last name of the person and state in which they were incarcerated. If you know the city or county this will help refine your search even more. Most online public record websites use a "name search" to lookup records. Since many people have the same names you will also want to have some other identifying information such as an address or an age. This way you insure you've found the right incarceration record for the correct person.
What is an Incarceration Record?
An incarceration record is a record of a person being sentenced to jail. Incarceration records are criminal records and are on an individual's permanent record. Incarcerations mostly result from misdemeanors and felonies and not infractions. Not all misdemeanors results in jail time but most felonies do. This record may show a person's criminal history, what crimes were committed and what their sentencing is, which is all public record. An incarceration record lookup can be made at online from anywhere there is an internet connection. Accessing this information for reference through third party public record sites, like SearchQuarry.com, will allow anyone to search nationwide from the convenience of their home. Researching incarcerations this way is for personal reference and the records are unofficial in nature, typically used for reference and verification.
Misdemeanor Incarceration Records Search
Misdemeanor incarcerations are lesser crimes than felonies and the punishments are typically less. These types of incarcerations usually result in a year or less of jail time. Misdemeanor incarceration records will normally be recorded with the court of jurisdiction in the area the charge was brought. They will also have an official copy of the person's criminal history for that jurisdiction, that can be made available to the person incarcerated but not others. It may be necessary to make a list of what locations may be involved beforehand if there are sporadic jail records, and be sure to request special attention from the court clerk to identify jail records. There will also be a criminal history record associated with the jail sentence and may also include other charges that were only punished with fines. By using the resources of a third party website, anyone can resource this information for reference and unofficial purposes.
Felony Incarceration Records Search
Felony incarcerations are the most serious incarcerations. Felony incarcerations typically result in more than one year of jail time, or life in prison for some. Felony incarceration records are effectively state or federal charges and all records will be recorded with both the state Department of Corrections as well as the local jurisdiction of conviction. For most felony incarceration records, it may only be necessary to contact the centralized state corrections office. Felony convictions are always based on state law charges and all felonies and can carry a death sentence or life imprisonment depending on the state where the crime was committed.

Incarceration Record Expungement
Expungement is the permanent public viewing sealing of the entire record. Expungement can only be applied in certain situations when the conviction actually qualifies by the rules in your particular state. Many states are considering permanent expungement of lower class non-violent felony offenders, which means that having an experienced criminal defense attorney review your record could result in a much better history.
Keep in mind that having a conviction and incarceration record expunged is not automatic and your criminal defense attorney will need to present a solid case and have a judge sign off on it. It is important to note that some incarcerations and criminal records cannot be expunged at all.
Pretrial Incarceration Records
Although more often characterized as pretrial detention, a person is indeed incarcerated while awaiting trial. Notwithstanding the fact that they haven't been convicted of a crime, they detainee is treated just like any other person who has been convicted. Almost all people are allowed the opportunity to post a bail bond to obtain their release from custody though. Any record of incarceration would merely indicate that the arrestee was being held due to inability to post a bail bond. Detention under these circumstances won't result in a record of incarceration as punishment for a conviction.
Additional Incarcerations Record Resources
Incarceration History in the United States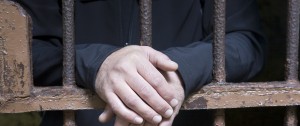 ---
Incarceration Records FAQs
Can I Lookup Someone's Incarceration?
Yes, most all incarcerations are available to anyone to view because they are public record as defined by the FOIA. You will need to know the full name of the incarcerated person as well as the state they were incarcerated in to perform an incarceration search
---