How To Find Birth Records
Each state has a system for the collection and storing of records of births occurring within it. The data collected by a state allows it to identify trends in birth rates and other public health areas. For individuals, the ability to produce a birth certificate has become essential when applying for driver's licenses, enrolling in school, obtaining a marriage license and applying for Social Security and Medicaid benefits. Birth records also represent an invaluable source of information for individuals researching their ancestry and family tree.
What Are Birth Records Used For?
The collection of information and data about births occurring within the United States has been left to government agencies within each state as opposed to being a function of the federal government. Records can usually be found in the vital statistics office of a particular state or in offices maintained by county, city or local governments within a state.
The online availability of vital records varies from state to state. Some states, such as Arizona, allow people to view older birth records online as part of genealogy research, but other states, such as Arkansas, do not allow someone to view birth records online.
You need to know the state in which a birth took place in order to begin a search. The Centers for Disease Control and Prevention offers links to the vital statistics office of each state, so it's a convenient source from which to begin searching.
Birth Records are Public Records
Public records are available for viewing by anyone making a request, but some states place limits on access to some of their records. States have the right to limit access to vital records, including records pertaining to births, deaths and marriages.
For instance, viewing a birth record of someone born in Arizona between 1855 and 1943 is permitted either online or in person, but other birth records, including viewing copies of birth certificates are restricted from access by the public other than a person seeking his or her own birth certificate or members of the person's immediate family.
What is Included in a Birth Record
Name and date of birth of the child
Names and dates of birth of the parents, including maiden name of the mother
Addresses for the child and both parents
Name and address of the hospital or other location at which the birth occurred
Birth records usually contain information about the infant and its parents in addition to statistical information.
Statistical information gathered and made part of the birth record may include the following:
Length and weight of the child
Prenatal history, including risk factors
Obstetric procedures and health information about the newborn
Education and employment of the parents
Name of health professionals in attendance at the birth
The federal government has a standardized form it calls a U.S. Standard Certificate of Live Birth as a guide for states to follow, but each state may adopt its own form and include more information than is gathered for the federally recommended form.
How to Get a Birth Certificate Copy
 Complete the birth certificate request form
Full name as listed on the birth certificate and the date of birth
Address at which birth occurred, including the name of the hospital
Names of the parents
Name and address of the person requesting the certificate and relationship to the person named in the record of birth
You obtain a certified copy of a birth certificate, which contains the official seal of the issuing office embossed on it, by submitting an application either online, in person or by mail to the vital statistics office of the state in which the birth occurred.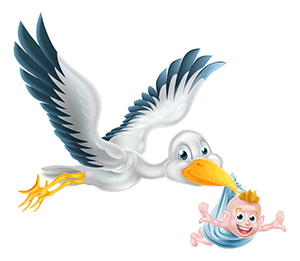 States charge fees for obtaining certified and uncertified copies of birth certificates that vary from one state to another. There may be an additional charge for expedited handling and shipping of the requested document.
Obtaining a copy of a birth certificate for someone born overseas to U.S. citizens living abroad differs from the process for obtaining one for a person born in this country. If you were born overseas to parents who were U.S. citizens, chances are they registered the birth with the U.S. Embassy in that country. You may obtain a copy of a Consular Report of Birth Abroad by contacting the U.S. Department of State in Washington, D.C., or you may contact the embassy directly.
Births occurring on U.S. military bases in other countries might not have been registered with the U.S. Embassy. You should check with the State Department or the embassy to find out if there is a Consular Report of Birth Abroad. If the birth was not registered with an embassy, you must contact the hospital where the birth took place or contact the base commander at the military installation to find out the procedure for obtaining a copy of a birth certificate.