What Is A Bench Warrant?
A bench warrant is an open warrant that is typically the result of a missed court date, unpaid court fine or an unpaid traffic citation, which are all infractions. The court system, at least for most infractions, is designed to provide individuals with access to a judge in a timely manner. Over time, the meaning of timely has shifted, and many people have court dates months out from the time they receive an infraction.
For some people, simply staying on top of a court date for something minor like a moving violation can be tricky. For others, avoiding court is made easier due to long lead times before you have to go in front of a judge.
When a court date is missed or other laws of the court are violated, a bench warrant may be issued. Use this guide to learn more about bench warrants, how you can check to see if you have one and how to deal with it if you do.
A bench warrant is a type of warrant issued by a judge. This can happen when a person misses a court date where they were scheduled to appear. However, bench warrants can be issued for other infractions, and a broader definition allows judges to issue them when a person simply violates any of the rules of the court.
For all practical purposes though, bench warrants are issued when a person does not show up for a court date. Police can arrest individuals who have a bench warrant.
Even though bench warrants are public record, you cannot simply walk down to the courthouse and ask to run a warrant search on someone, if you even know what courthouse to go to and in what state. A simple way to verify if someone, including yourself, has an outstanding warrant is to use a resource like SearchQuarry.com. This type of search, that can be run on anyone as long as you have a first and last name, is intended for verification and unofficial purposes only.
How to Find Out If I Have a Bench Warrant
Contact the courthouse listed on your citation. The most direct method for finding out if a bench warrant has been issued for you is to visit the courthouse where the ticket was issued. You'll find this information on your citation. Visiting the traffic clerk and criminal clerk window is often ideal to ensure that you're warrant-free.
Contact the police. Judges issue bench warrants, but the police are the ones who enforce them. Contact your local police or sheriff's office. Some cities like Las Vegas have websites that private citizens can access.
Third-party websites. In some states like California, you may be able to use online third-party sites to check and see if you have a bench warrant. These sites are often effective in helping you find answers quickly without making phone calls to the courts or visiting in person. Many third-party sites also allow you to check your criminal record at the same time. The great benefit of using a resource like this is you can quickly run warrant checks on anyone, a co-worker, a neighbor, a car-pool parent, or anyone else that you or your family associates with.
Talk to your attorney. Your attorney can help you find out if you have a bench warrant without you doing the work for yourself. They may be able to help set a new court date for you and stop the bench warrant.
Checking to see if you have a bench warrant can feel like a complicated process. If you fear that you may have one, you have a few options to help you get the information you need to act accordingly.
How are Bench Warrants Issued?
A bench warrant will be issued by a judge and the court where the judge presides. The police then enforce the bench warrant, helping to bring the individual to court. In many cases however, a bench warrant differs from an arrest warrant in the veracity with which the police pursue the issue.
Most bench warrants are issued because of failure to appear violations, many of which are resolved when the individual gets a notice from the court through the mail. Typically people are not arrested
Bench Warrant vs Arrest Warrant
A bench warrant is typically issued by a judge, which sets it apart from an arrest warrant, which will usually be issued by local police in the area where you live. Typically a bench warrant is issued because a person did not show up in court – on the bench in front of the judge – at the agreed upon time.
While a bench warrant is issued by a judge, it is the police who will enforce it and help ensure that the individual does end up in court. For all practical purposes, a bench warrant can be treated just like an arrest warrant.
Most of the time though bench warrants are resolved by the court and the individual without police intervention. Extradition or other similar actions are unlikely for most bench warrants.
How to Fix a Bench Warrant
Try to schedule a new court date. You can do this in person at most courthouses.
Ask your local court clerk if you can see a judge the same day. This can happen in some cases. Other courts may give you a time the next day or even the same week to ensure that you show up.
Talk to the police in your area. They can help you clear up a bench warrant and ensure that you're cooperating with the courts.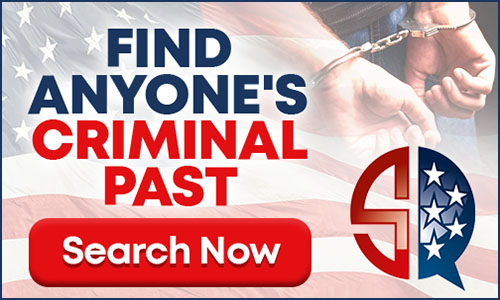 Trying to figure out what to do when you're served with a bench warrant can be a little confusing. While contacting the courts, the police or using a third-party website is best, it won't help you actually clear up the matter. Your attorney can help with that, but if you want to do it on your own or you don't have an attorney, you do have options.
Bench warrants are not something you want to mess around with since the police do enforce them. However, most people get bench warrants because they simply forget about a court date due to other life circumstances and long wait times. If that happened to you, simply contacting the court is your best bet.
Act quickly, ideally as soon as you remember that you missed a court date, and leniency may be granted. Some areas charge court fees and fines for missing court dates and bench warrants, but if you're dealing with a traffic ticket or minor violation, you won't be put in jail!
---
Bench Warrants - Frequently Asked Questions
Do I have a bench warrant?
It's possible you have a bench warrant if you've missed a court appearance or have unpaid court fines or fees. You can check with your county courthouse clerk if you've actually got an active bench warrant.
Can I get arrested for a bench warrant?
Yes, it is absolutely possible that a bench warrant can result in an arrest depending on the nature of the bench warrant. A missed court appearance for a misdemeanor or felony court case can result in an arrestable bench warrant.
Are bench warrants public record?
Yes, bench warrants are public record via the Freedom of Information Act. Anyone can find out if you have a bench warrant by checking with online resources like SearchQuarry.com
---