How To Perform A Background Check
There are a few options for running a background check on someone. The service you choose depends on a couple of things, why you want to access this information, and how you intend to use the background records you are after. For example, maybe you are an employer or landlord who needs a certified background check for screening an employee or tenant. Or, perhaps you want to just want to verify that a friend or work colleague is not a criminal, or maybe you want to check to see if someone has a criminal record before going on a date with them. There are a multitude of reasons to run a background check on someone, and defining your intention is paramount in finding the right resource for your needs.
To perform a background check for personal reasons, you can use any number of the public record websites that offer this service. Since a person's background is public domain, anyone can view another person's criminal history and background information in a few simple steps: 
First, find a reliable public record website that offers comprehensive background reports that include a person's criminal history

Then run a name search with the full name of the individual and their state and county of residence.

 

Once you have results, there may be multiple people with the same name so it's important to select the correct person by cross-referencing their birthdate, age or address.

 

Use the background check information as indented

and make sure to read the fine print about how you can use the information you obtain
Official background check resources are much more strict, and will require personal information such as a SSN or driver's license to verify someone's identity. You will also be required to get that person's signature, because you must have permission to run an official check. Official background reports also cost more money so be prepared to pay up if you need a comprehensive and verified report. These types of reports are typically reserved for employment applications, tenant screening and security clearances.
What Shows Up on a Background Check?
A person's criminal history including arrests, court records, sentencings, incarcerations and active warrants
A person's employment history including how many years and professional licenses
Address history and phone numbers and how many years they've been a resident
Driving history and how many traffic citations, driving record points and DUIs
Academic degrees, level of education achieved or academic certifications
Vital records such as if they were married or divorced or have children
Bankruptcies, judgments against them, liens and credit history
Military service verification such as if this person was honorably or dishonorably discharged.
The level of information that shows up on a person's background report varies depending on if it's official or non-official. For example, official background checks that are used for government personnel screening or security clearances will be much more detailed and may include information such as their military service record. Some official background screenings may also include fingerprinting and drug testing, as well as interviews with family and personal references. In some highly-sensitive job applications, a polygraph might used as a part of the interview process. That being said, if you are solely interested in finding out more about a person's past, then you will not need an official report. You can view most anyone's background history through a public record website and do it anonymously, which means you don't need anyone's permission to run this type of report. These unofficial reports are intended for verification or research purposes only.
How Do I Get a Free Background Check?
Running a free background check on someone typically involves researching Google and other social networking sites to gather information about someone that only costs you some of your time. This is a good first step for many people to do research on someone else but there is a caveat to learning about someone vicariously through their social media posts and profiles is you see what they want you to see. Yes, you can find out great information about a person but if you want to know the truth such as their criminal record, you probably won't find that information on Facebook profile. You can also just Google someone's name with the city and state they live in and you might be able to find out some useful information this way. Make sure to check both the web results and image and YouTube results as there can be valuable information on those other channels. Sometimes you might be able to find information on a Google search that you won't find on a social media post. According to the Bureau of Justice Statistics, there are over 80 million people with criminal records as of July 2022. This means that one in 3 American adults have some type of criminal record which can be anything from a traffic citation to a serious felony. It's a staggering figure and is a big motivating factor for people to find out more about those they associate with, and finding out the truth about someone's past.
How Long Does a Background Check Take?
A background check can take anywhere from a few moments to a couple of days depending on what type of report you are looking for. Unofficial background records can be obtained through 3rd party public record websites with a few clicks of the mouse however if you need something official, where you need to supply your SSN or verify your identity, this can take a couple of days depending on the service you're using. Official employment or tenant checks usually take a couple of business days which means you should consider that if you make your request on Friday, you probably won't get results until Monday or Tuesday.

Background Checks for Employment
If you need to get a pre-employment background screening then you'll want to use an official, FCRA certified service. There are multiple resources available, but you must first verify this can be used for employment or other official reasons such as academic applications, rental agreements or security clearances. With official background checks for employment, you will need to verify your identity with your social security number or driver's license or birth certificate. This is how you know it's official and not an unofficial service. These pre-employment checks usually cost more than the unofficial versions, but they are what you need to submit to check your criminal background record and to verify you are who you say you are. Some companies or agencies will run the pre-employment checks for you however, this is not always the case as they can be costly. 
What Do Employers Look For in a Background Check
Your Criminal History is one of the most important parts of a person's employment criteria. Many companies will not hire someone with a felony or even a misdemeanor such as a DUI. It is a liability issue for most companies to hire someone with a criminal past and this can be a quick disapproval reason for hiring someone.

 

Verifying Employment History is second on the list of importance for most employers to look at. What your job experience is as well as how many years you have under your belt with your skill set as well as how long you've been with your previous employer.

 

Education and Academic Certification Checks are part of most applications. Most employers that hire for a specific expertise want to know if you have a formal education and what college degree or certifications you have. Your grades in college don't matter as much as the diploma itself and most of the time your college grades do not matter. That said, if you have graduated with honors then it's a good idea to mention that.

 

Checking Your Credit History is another way for an employer to check to see how responsible you are, which is a gauge of how responsible someone is or is not.

 

Your References, both personal and professional references are useful for finding out about a person's character, ethics, and their professional skill sets.

 
It is good to assume that all of these items will be reviewed when trying to figure out what an employer looks for in a potential employee. These employment criteria may vary slightly depending on what type of job you are applying for and what is required to be hired. If you're also submitting a resume for your job application then make sure to focus on the highlights and keep your result short and sweet. Many experts say that a one page resume is the best as it's easy to read and keeps an employers focus. If you need a second page for your resume then you can print it the rest on the back of the pages, so you still only have one page for the resume with your information on the front and back.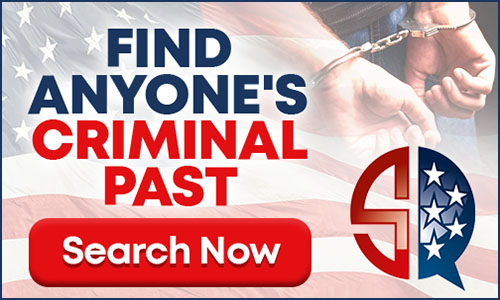 What is a Level 2 Background Check?
Many people look to run a level 2 background check which is basically a deeper dive into someone's past. These are intended to highly sensitive jobs, high security clearances and include fingerprinting or biometric documentation. These level 2 background reports include everything in a person's past on a very granular level. This type of screening is used by companies or the government that hire people to work in sensitive areas or fields where they need to make sure they can trust the person that is being onboarded. The potential employee will be screened through the FBI fingerprint criminal record check along with running a report with their SSN and driver's license verification. As you can imagine, these detailed level 2 background check reports cost a lot more money and are intended for those that need more detailed information. A good bit of advise before going through this level 2 screening is to verify your own record independently to make sure there are not surprises. You may want to make sure that speeding ticket is off your record or you don't have any mistakes or errors in your criminal history. This can be quickly accomplished by running a non-official background search on yourself with a 3rd party public record site, which you can do inexpensively and quickly online. According to the US Marshals Office, there were over 4.5 million people arrested in 2022, which is significant reason this type of background screening is necessary.
---
Background Check Questions and Answers
Where can I get a free background check?
You can get a free background check with some public record websites however the information you obtain with a free background check might be limited. Typically, detailed information about a person will cost a few bucks to run, but you can use resource such as Facebook, or Google, to research someone for free.
Can I run a background check on anyone?
Yes, someone's background information is public record. To run a background check on someone you just need the name and state they live in. Background check results include criminal records, driving history, vital records, court records, incarcerations and more.
Who can see my background report?
Anyone can see what is in your public record, which is also part of your background history. This will include any criminal activity in your past such as arrests, police records, court records, jail and prison records, traffic tickets and vitals records such as marriage and divorce records.
Where is there a background and fingerprinting near me?
You will need to do a search on a search engine and allow them to know your location to enable their location services to find a place close to you. Another option is to visit the website directly that is requiring you get your fingerprinting background screening, they will often recommend companies that they like to work with.
---